Ok! Ryan was cool enough to send out some free samples of his product, and I am sure he is a busy person. I again want to thank him for taking the time and money to send the samples. It was also part of the agreement to review his product. So I think its only fair to do as asked! I made a fatty with the rub and I have to say it turned out fantastic! I had to take pics with the crackberry so the quality isnt as great as could be, but hey, I was busy smokin and tendin the q! Fatty stuffed with pepperoni, mushrooms, green onion, and mozz.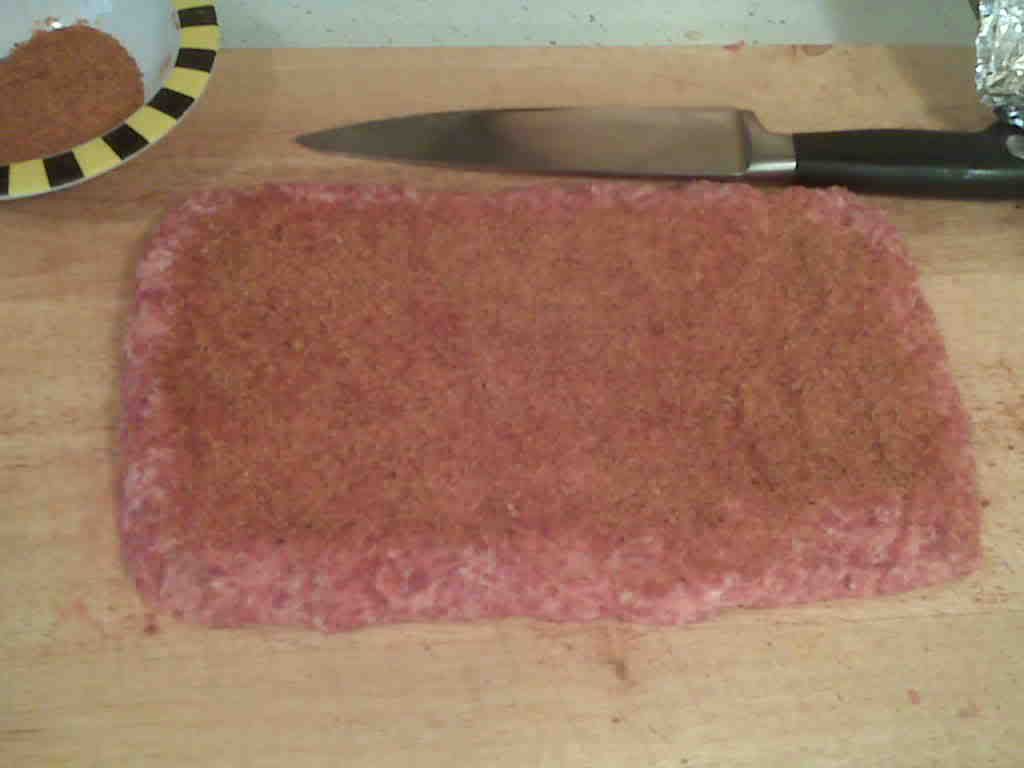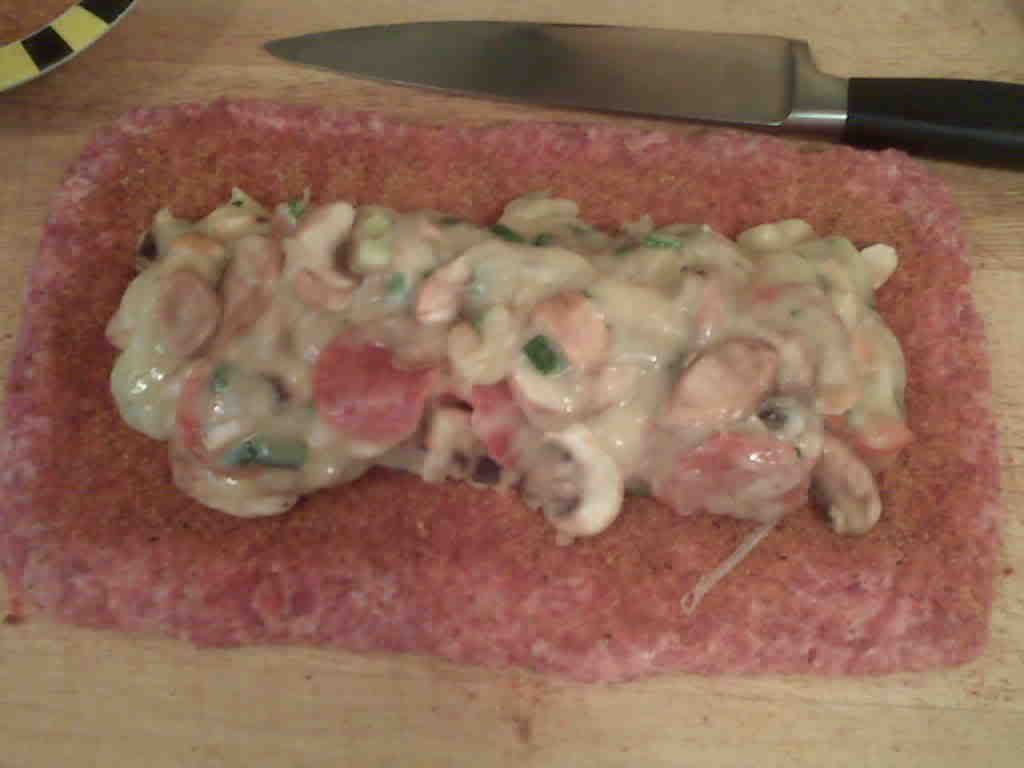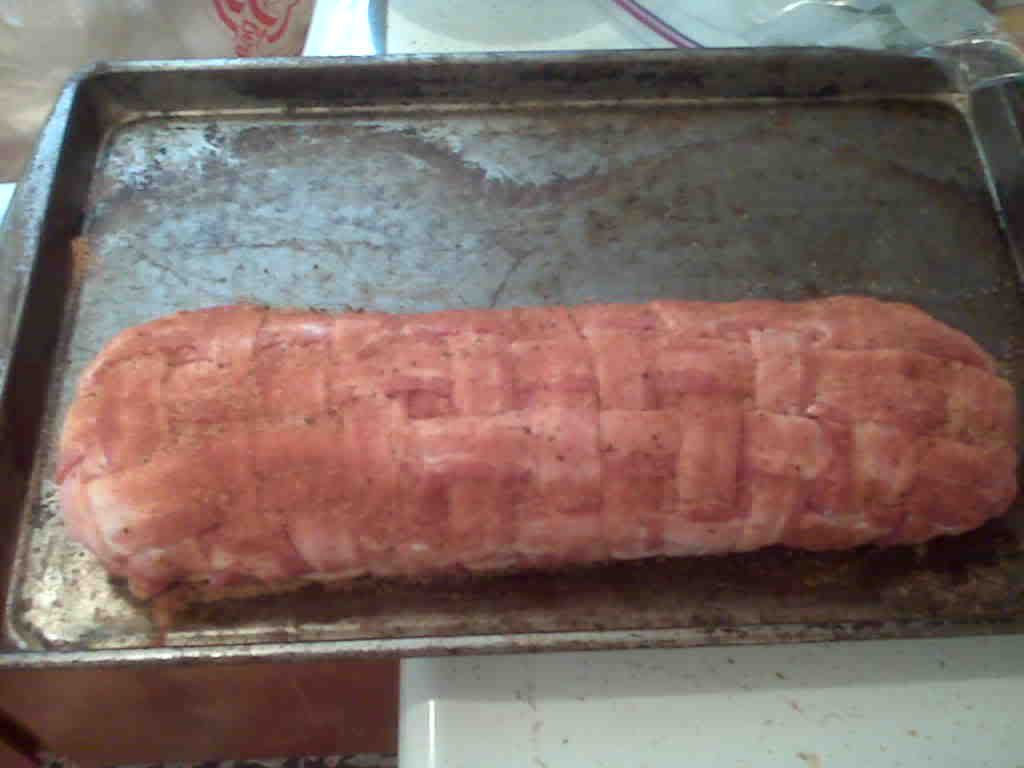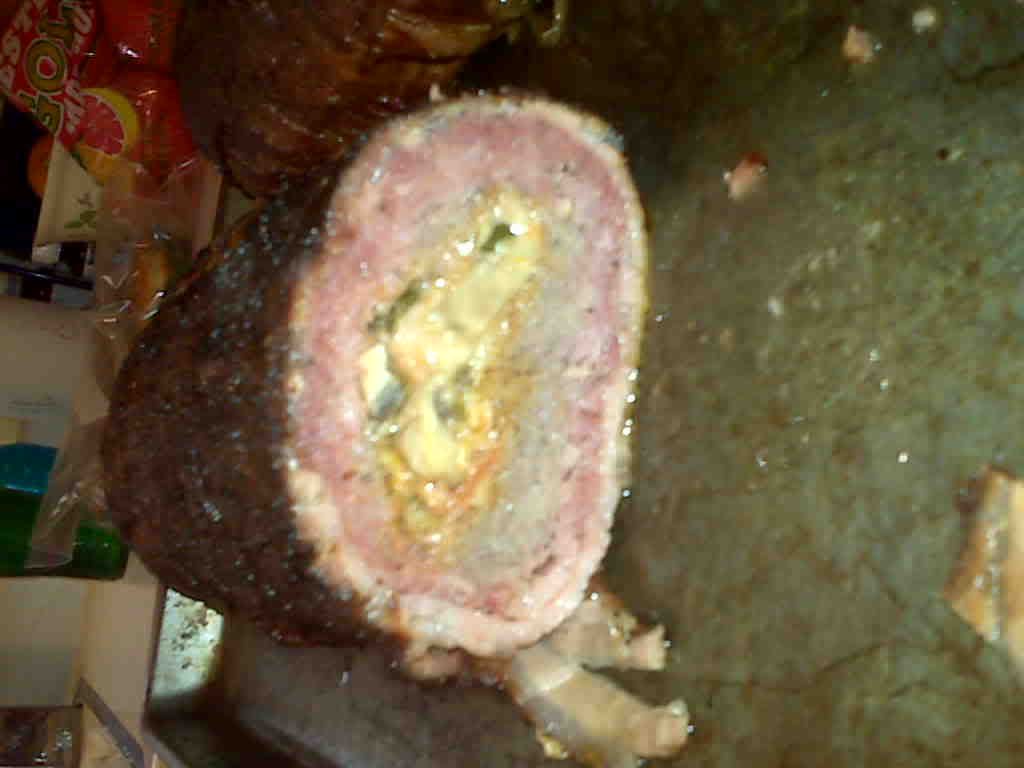 Thoroughly enjoyed it as did the rest of the family!
What a great rub. Not to sweet or salty and just the right amount of kick to it. Very nice blend! Thanks again!